Hotels with Free Shuttles to Universal Orlando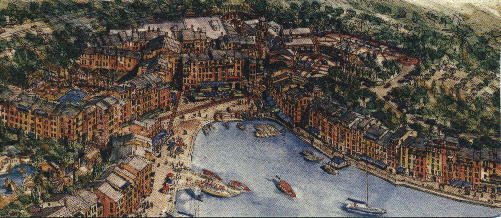 Yes, you really can't beat staying at one of the three onsite hotels. However, they don't come cheap. That's why a lot of people stay just outside of Universal Orlando. If you plan on renting a car, that's great. There is plenty to do and it's not easy to get lost. But there are also many area hotels, affordable yet still offering complimentary transportation to Islands of Adventure (and the rest of Universal Orlando). Here is a list of some of the hotels. Keep in mind that you won't have the Front-of-the-Line perk given to folks staying at Portofino Bay, Hard Rock Hotel or Royal Pacific Resort. However, you will still be close enough to the action and with some extra spending money too.
So, here is the list. Please note that these hotels may discontinue their shuttle service at anytime. It is unlikely, as they have been offering the shuttles for some time and they were still doing so at the time this list was compiled, but after you book your room online you might want to call the hotel if you have any questions about the transportation schedules to the parks.
Clarion Hotel Universal -- Offering free shuttles to all of Universal Orlando as well as Sea World, you won't miss a beat here. While schedule times will vary, a recent schedule had the first shuttle to Islands of Adventure and Universal Studios Florida leaving at 8:20am -- which should have you at the park in plenty of time to enjoy the light crowds when the park officially opens at 9am. The return shuttles back were offered as late as 2am -- perfect for those who want to hit CityWalk's nightclubs too.
Doubletree at Universal Orlando -- The two towers are, in fact, at the very entrance to Universal Orlando on Major Boulevard. You can walk, as you are just a block away from the farthest end of the Universal Orlando garage complex, though it's probably best if you take the hotel up on its free shuttle going to all of the Universal Orlando parks as well as Wet 'n Wild and Sea World.
Nick Hotel -- After a $25 million makeover of the former Holiday Inn Family Suites Resort, the world's first Nickelodeon themed hotel has arrived! No, it's not cheap but kids get their own partitioned rooms and the new pool area is a waterpark in of itself. Free shuttle service is provided to Universal Orlando, Wet 'n Wild as well as the four Disney theme parks. Holiday Inn & Suites Main Gate to Universal Orlando -- Located off Kirkman, right by the park's perimeter, Holiday Inn offers complimentary transportation to Universal Orlando (and Sea World and Wet 'n Wild).
Amerisuites Universal -- Off Caravan Court, this hotel that is also right by the park's entrance offers free shuttle service to Universal Orlando and other area theme parks.
Need more variety in your hotels? Don't worry. There are 85,000 rooms in the Orlando area and growing. If you don't need the free shuttle to the parks here is a list of bargain-priced hotels -- starting as low as $40 a night. If you really want to save money, there is always
priceline.com .
Back to Islands of Adventure Lodging
Back to IslandsOfAdventure.com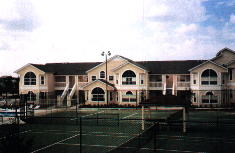 Got a big family? Interested in a 3 bedroom, 2 bath ground floor townhouse villa with all the amenities and a few paces away from a swimming pool, jacuzzi and lighted tennis courts (yep, that's it, the unit in the middle!)? Just five minutes from Disney and a convenient 15-20 minute drive to Islands of Adventure! For as little as $89 a night with a four night minimum, why check into a cramped room when you can have a home for the same price? Find Out More!

Want a wide selection of condo properties? Call Barb or Brenda at Sun Country Villas, 1-800-895-6250 and ask for discounted offer B-13. Check out their new Website.